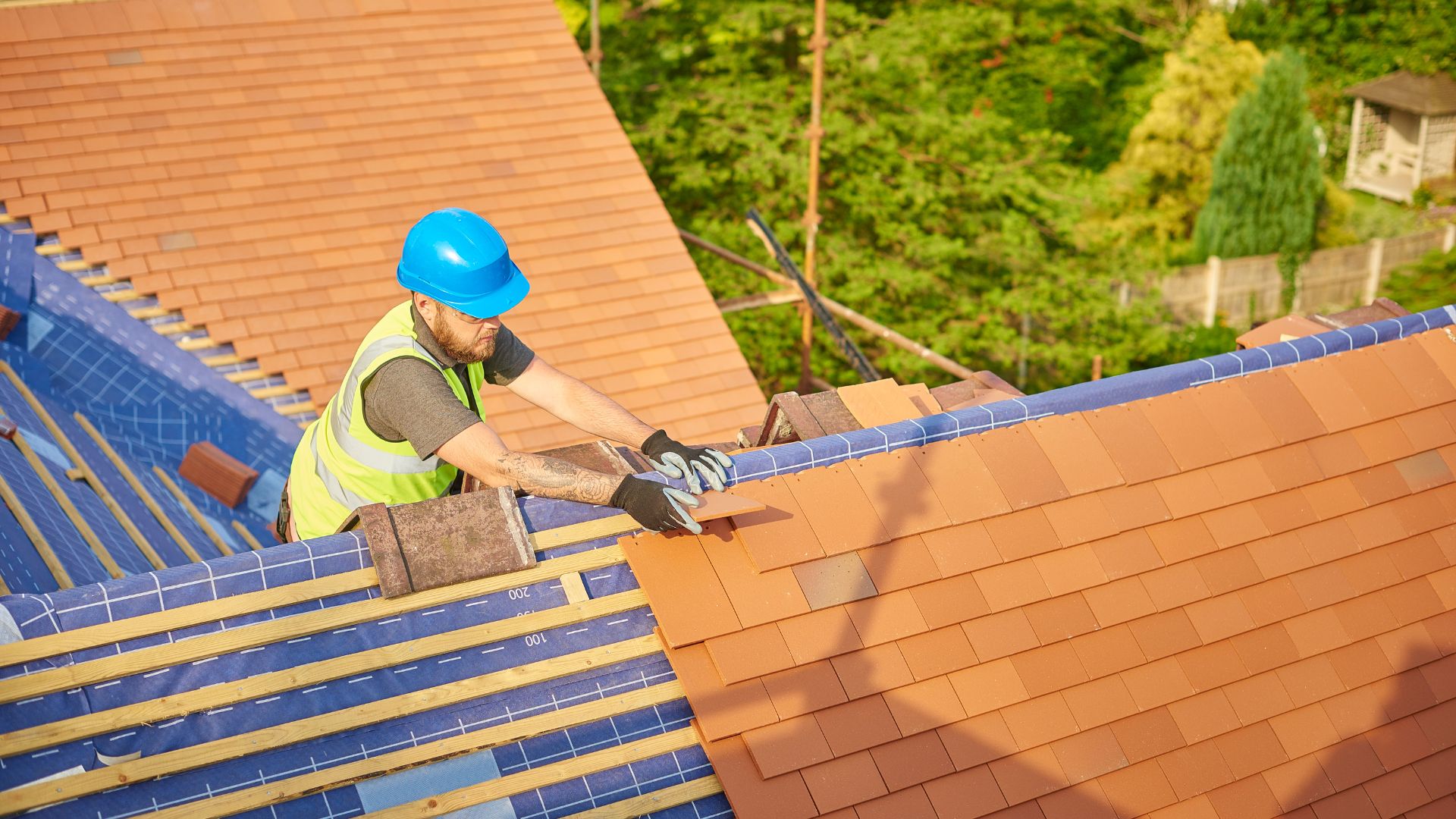 pitched roofs
Professional Pitched Roofing Services in Portsmouth and Hampshire
Pitched Roofs in Portsmouth and Hampshire
If you are in need of a new roof, or your old roof needs repairs, you may be considering the many different types of roofs that are available. One option is pitched roofing. A pitched roof is a type of roof that has a sloped surface. They are the most common roof used in the UK and are often associated with traditional homes, and they can provide several benefits for homeowners.
If you are interested in having a pitched roof installed on your home, be sure to contact Portsmouth Roofers for all of your roofing needs. We provide high-quality pitched roofing services at affordable prices, and we will work with you to ensure that you get the best possible results for your home. Contact us today to learn more about our pitched roofing services!
What Are The Benefits of Pitched Roofs?
A pitched roof has several benefits that make it a popular choice for many homeowners. Perhaps the most obvious benefit is the fact that it can help to protect your home from the elements, providing an extra layer of protection against rain, snow, and ice.
Another benefit of a pitched roof is that it can help to improve the energy efficiency of your home. A well-insulated pitched roof will help to keep heat in during the winter months and cool air in during the summer, meaning that you won't have to rely as much on your heating and cooling systems. This can lead to lower energy bills and a more comfortable home overall.
Lastly, a pitched roof can add value to your home. If you ever decide to sell, a home with a pitched roof will often be more desirable to potential buyers than one with a flat roof. This is because a pitched roof is typically seen as being more attractive and durable than a flat roof.
If you're considering installing a pitched roof on your home, be sure to weigh all of the benefits before making your final decision. A pitched roof can be a great addition to any home, but it's important to make sure that it's the right choice for your specific needs.
After successful submission, you will be forwarded to our Google My Business Page.
Why Choose Portsmouth Roofers For Your Pitched Roof?
If you need pitched roofing services, be sure to choose a reliable and experienced contractor like us. We have a long history of providing quality roofing services to homeowners in your area, and we're confident that we can meet your needs. Take a look below at just some of the reasons why you should choose Portsmouth Roofers for your new pitched roof:
Experienced
We've been installing pitched roofs for many years, so you can rest assured that we know what we're doing. We'll be able to get the job done quickly and efficiently, with no surprises along the way.
Reliable
When you choose us, you can count on us to show up on time and to get the job done right. We understand how important it is to have a pitched roof that you can rely on, and we'll make sure that's exactly what you get.
Affordable
We offer competitive rates for our pitched roofing services, so you can be sure that you're getting a great value for your money.
Local
We're based in Portsmouth, so we understand the area and the specific needs of homeowners here. We'll be able to provide you with the personalised service that you deserve.
Professional
We take our work seriously and we always put our customers first. You can expect top-notch customer service from start to finish when you choose us as your roofing contractor.
Don't wait any longer, call Portsmouth Roofers today and let us show you what we can do! We're confident that you won't be disappointed.
Contact Your Pitched Roofing Experts Today!
If you are looking for professional pitched roofing services in Portsmouth and Hampshire, then look no further than Portsmouth Roofers. Take a look below at some of the towns and cities we provide our pitched roof services to:
Chichester
Fareham
Gosport
Havant
Hayling Island
Petersfield
Portsmouth
Waterlooville
If you still have questions or you're not sure on what new roof is best for your project, then give us a call on 02392003369 or fill out the contact form and we will get back to you as soon as possible!