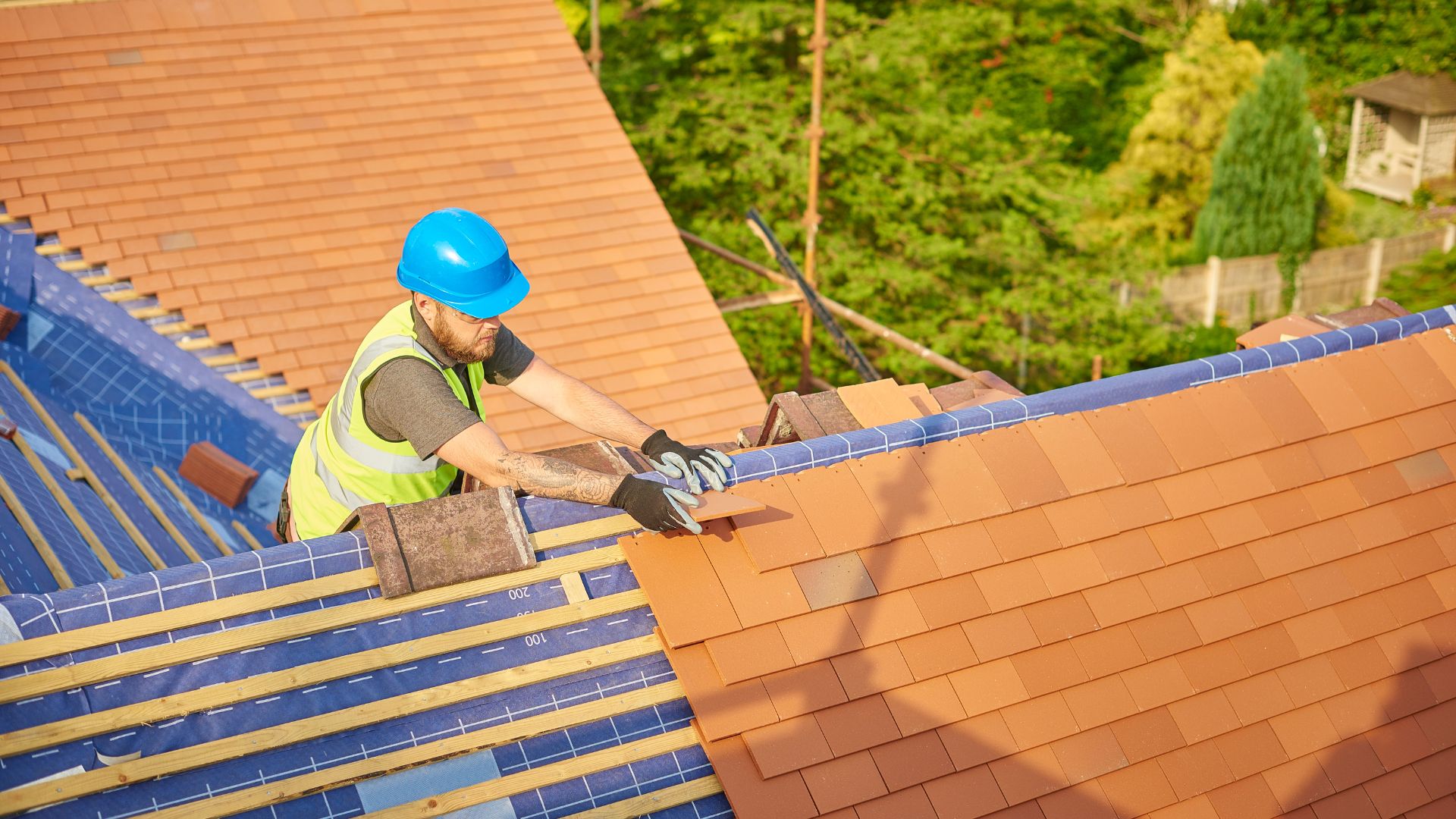 roof repairs
Professional Roof Repair Services in Portsmouth and Hampshire
Roof Repairs in Portsmouth and Hampshire
If you're a homeowner, one of your biggest concerns is probably ensuring that your roof is in good condition. A faulty roof can lead to all sorts of problems, from water damage to leaks. If you're in need of roof repair service, be sure to call the experts at Portsmouth Roofers! We have years of experience repairing roofs of all shapes and sizes, and we'll work tirelessly until your roof is in perfect condition again.
Why Choose Us For Roof Repairs?
It's no secret that a well-maintained roof is integral to the overall health of your home. Not only does it protect your property from the elements, but it can also improve energy efficiency and help maintain a comfortable indoor climate. If you need your roof repaired, it's important to choose a contractor you can trust. At Portsmouth Roofers, we pride ourselves on providing top-quality service and workmanship. Here are just some of the benefits you can expect when choosing us for your roof repair needs:
1. We're experienced and knowledgeable. With over a decade of experience in the roofing industry, we have the skills and knowledge necessary to provide top-quality repair services. We're also up-to-date on the latest roofing technology and methods, so you can rest assured your roof is in good hands.
2. We're reliable and dependable. Whether you need an emergency roof repair or scheduled maintenance, we'll be there when you need us. We understand that your time is valuable, so we'll always show up on time and work quickly and efficiently to get the job done right.
3. We offer competitive rates. We believe that everyone deserves quality roofing services, so we offer competitive rates without sacrificing quality or service.
If you require roof repair, don't hesitate to give us a call. We'll be happy to provide a free consultation and estimate for your project. Contact us today to get started!
After successful submission, you will be forwarded to our Google My Business Page.
What Are The Most Common Roof Repairs?
There are a variety of roof repairs that homeowners may need to have done at some point. While some may seem more common than others, it's important to address any issues with the roof as soon as possible to avoid further damage and costly repairs. Here are some of the most common roof repairs that homeowners experience.
Shingle Replacement
One of the most common roof repairs is replacing damaged or missing shingles. Shingles can become damaged due to severe weather conditions, age, or improper installation. If not addressed, this can lead to leaks and further damage to the roof.
Flashing Repair
Flashing is used around vulnerable areas of the roof, such as chimneys and skylights, to help prevent water damage. Over time, however, flashing can become loose or damaged, which can allow water to seep in and cause serious problems.
Gutter Cleaning and Repair
Gutters play an important role in keeping water away from the roof and home. However, they can become clogged with leaves and debris, which can cause water to back up and potentially cause damage to the roof. In addition, gutters can become loose or detached from the home, which also allows water to seep in.
Roof Leak Repair
Leaks are one of the most common problems that homeowners experience with their roofs. Leaks can be caused by a variety of factors, such as damaged shingles, flashing, or gutters. If not addressed promptly, leaks can lead to serious water damage.
Tile Replacement
Tile roofs are common in many parts of the country. However, tiles can become damaged or dislodged, which can allow water to seep in and cause damage. In addition, missing or damaged tiles can leave the roof vulnerable to severe weather conditions.
If you're experiencing any problems with your roof, it's important to contact a professional roofing company for an inspection and repairs. Ignoring signs of trouble can lead to serious damage and costly repairs down the road.
Emergency Roof Repair Services
If you are looking for expert roof repair services in Portsmouth and Hampshire, then look no further than Portsmouth Roofers. Take a look below at some of the towns and cities we provide our roof repair services to:
Chichester
Fareham
Gosport
Havant
Hayling Island
Petersfield
Portsmouth
Waterlooville
If you still have questions or you're not sure on what repair you need for your roof, then give us a call on 02392003369 or fill out the contact form and we will get back to you as soon as possible!